Meet Taylor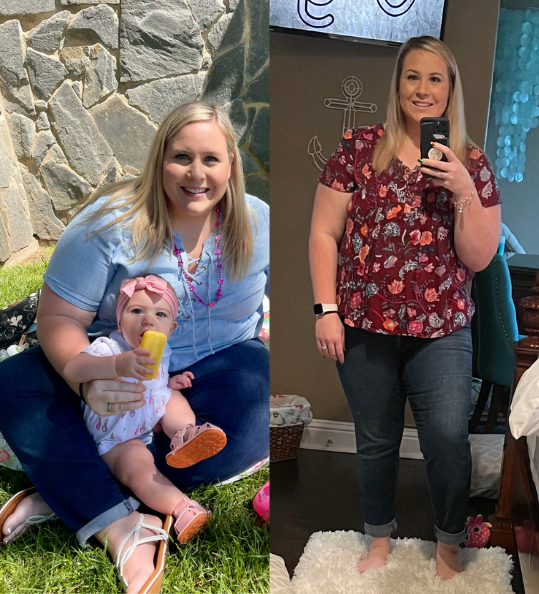 What was life like before bariatric surgery?
My weight was greatly impacting my ability to do everyday tasks. Walking through a grocery store would leave me sweaty and irritable, I had very little energy to run and play with my kids, and I avoided social interaction at all costs because I was so ashamed of my appearance.
---
If you put off the decision to come in for a long time, why was that? What kept you from booking a consultation?
I put off weight loss surgery for years. I was ashamed that I had got myself in this position, and I didn't feel that I deserved to lose the weight "the easy way." I now know that even with the tool I received doing WLS, it still takes a lot of hard work, life change, and discipline for the tool to work effectively.
---
What was it like to work with the team, from the start of your journey to today?
The process of getting surgery approved with insurance and completing all appointments/requirements to be cleared for surgery was so much easier than I could have ever imagined. A big factor that kept me from getting surgery earlier was all the "hoops" you have to jump through, but PWLC is truly a well-oiled machine. They handled everything! And all the surgeons, medical team, and staff are incredible!
---
What is your life like now? What's the #1 thing you love being able to do now?
I love having more energy to keep up with my kids. I meet up with old friends or go to work functions with my husband without fear of being judged for my size. I no longer have to shop for plus-sized clothes, and actually enjoy experimenting with clothing styles I stayed away from before surgery.
---
I love having more energy to keep up with my kids.

Taylor