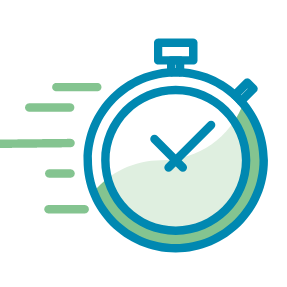 ACCELERATE Weight Loss Surgery at Florida Coast Weight Loss Center
Weight loss surgery is a life-changing procedure and once you make the decision to have bariatric surgery, such as gastric sleeve or duodenal switch, you may be eager to start your new life. If you are suffering from obesity-related health conditions, you have an even greater incentive to take control of your health quickly. At Florida Coast Weight Loss Center, we help patients from Orlando, Jacksonville and Daytona Beach as well as those who travel from all over the United States. Our ACCELERATE program allows qualified patients to complete their preoperative visits, surgery, and initial recovery in just 5 days.
Why Choose Weight Loss Surgery with the ACCELERATE Program?
Patients come to us because they are tired of diets that don't work or weight loss attempts that are unsustainable and they are ready to enjoy long-term weight loss. Contrary to popular belief, losing weight is not just about willpower and it is not as simple as "calories in, calories out". The human body, including weight, is regulated by a complex system of hormones. Bariatric surgery like gastric sleeve does more than just limit the amount you can eat, it also induces hormonal changes that shift the way your body processes nutrients. Bariatric surgery is not a willpower fix—it is a hugely beneficial medical procedure that can affect the production of several hormones, thereby balancing your metabolic rate and even changing your body's natural "set point weight".
Once patients realize that bariatric surgery can help them resolve or avoid health problems such as Type 2 diabetes, sleep apnea, heart disease, and joint pain, they want to get started right away. We also know that not everyone has access to top-quality bariatric care at an affordable price, so the ACCELERATE program is a great choice for patients traveling to us from other areas.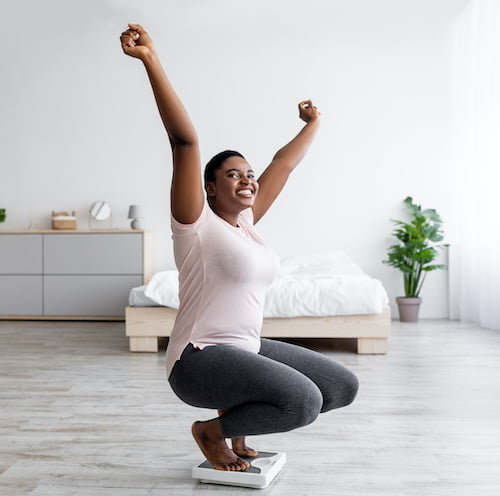 The Florida Coast Weight Loss Center team can streamline patients' preoperative appointments and clearances. This is not only more convenient, but also allows patients to spend less time away from work and home as they pursue their weight loss surgery.
---
Benefits of the ACCELERATE Program
Just 5 Days!
In less than a week, you can complete your preoperative visits, your procedure, and initial recovery and be on your way to better health.
No Referrals Needed
We set up our comprehensive program so you can complete all of your preoperative testing in the Orlando, Jacksonville, and Daytona Beach area.
You Get Options
We'll recommend the surgery option that is best for you, and we also offer revision weight loss procedures in the ACCELERATE program.
Recover at Home
ACCELERATE procedures are outpatient so you recover in the comfort of your own home or lodging.
Start Right Away
Even if you haven't had medical weight loss treatment prior to ACCELERATE.
A Caring, Experienced Surgeon
Dr. Darren Peterson is a Board-Certified surgeon who is well known for his surgical skill and compassionate patient-first approach.
Dedicated Support and Education
Your Patient Coordinator will help you plan every step of your visit and your procedure. Our comprehensive educational program ensures you have the tools you need for long-term weight loss success.
Stay in the US
We provide high-quality, affordable care so you can avoid risky medical tourism in other countries.
State-of-the-Art Surgery Center
All procedures are performed at the state-of-the-art, fully accredited AdventHealth Surgery Center in Lake Mary, Florida.
How Does The ACCELERATE Weight Loss Program Work?
We have put in the work to make your experience a seamless one:
Before you travel to Florida Coast Weight Loss Center, you will have a Telehealth consultation with Dr. Peterson. After that appointment, your patient coordinator will be in touch to help you plan out your next steps.
Patients who are traveling from out of town may be able to complete some of their preoperative testing with their local doctor.
Before you begin your surgical journey, you will receive access to an online video course that will show you step-by-step everything you need to know about your upcoming procedure.
About a week prior to your surgery, we'll check in to answer any questions you have, review your treatment plan, and confirm your arrangements.
What to Expect Each Day of the ACCELERATE Program:
Day 1
Intros and Patient Evaluation
You will meet members of our weight loss team and we complete a few simple diagnostic tests, such as a body composition scan.
Day 2
Preoperative Testing
We will perform a body composition scan, basal metabolic rate (BMR) study, and possibly an endoscopy if necessary to get a picture of your stomach in preparation for surgery. A cardiac workup is necessary on every patient and this may be completed by your personal cardiologist or as part of your FCWLC workup.
Day 3
Surgical Consultation
You will have a private appointment with Dr. Peterson, who will go over your treatment plan and answer any last minute questions.
Day 4
Weight Loss Surgery
On Day 4, you will have your weight loss surgery. This is an outpatient procedure, so you'll return home or to your local lodging, with a friend or family member to care for you.
Day 5
Follow-Up
You will meet with Dr. Peterson for a follow-up appointment. If you traveled for surgery, he will check that your recovery has progressed enough for you to travel home safely.
Who is a Candidate for ACCELERATE Weight Loss Surgery?
The accelerated path to weight loss may be right for you if you:
Have a BMI over 30
Your overall health is good
You are a non-smoker (and have not smoked in the past 60 days)
Have someone to accompany you on the day of surgery and help you home
You are fully committed to making healthy lifestyle changes
At Florida Coast Weight Loss Center, we are dedicated to helping people live lives that are healthier and happier. If the accelerated program is not right for you, we can still help you meet your health and weight loss goals with a variety of other programs and treatments.
FAQs About Our ACCELERATE Weight Loss Program
If I am an out-of-town patient, how long will I be away from home?
If you are traveling to Florida Coast Weight Loss Center for surgery, you can expect to be here for 5 days. Some patients opt to add days to their trip to see the many beautiful sights in Orlando, Jacksonville, and Daytona Beach, but patients are able to be home in less than a week.
Where do out-of-town patients stay while visiting FCWLC for bariatric surgery?
When you travel here you will have access to many top tier accommodations in Daytona Beach, St. Augustine and Orlando.
What type of bariatric surgery will I have in the ACCELERATE program?
When you qualify for the accelerated weight loss program, we will determine which of theses surgeries is best for your individual needs:
How much does the ACCELERATE weight loss program cost?
The cost of the program will be determined by a range of factors, including which procedure you have and which costs are covered by your insurance plan, if you are using insurance. We will explain your costs once we determine your treatment plan at your preoperative consultation appointment.
The self-pay prices at Florida Coast Weight Loss Center are as follows:
Gastric Sleeve (Sleeve Gastrectomy or VSG)
Self-Pay Price: $9,800*
Duodenal Switch
Self-Pay Price: $14,900*
*Prices subject to change without notice.
What if I don't qualify for the ACCELERATE Program?
At Florida Coast Weight Loss Center, patient safety is our top priority. For patients with certain health needs, an accelerated program may not be the best choice. However, we can create an individual treatment plan that works for you!
Jumpstart Your Weight Loss Now
Take the first step toward a happier and healthier life. Contact us today to learn if ACCELERATE Weight Loss at Florida Coast Weight Loss Center is right for you. We're honored to help patients from Orlando, Jacksonville, Daytona Beach and beyond jump-start their weight loss journey.
The surgeons at Florida Coast Weight Loss Center have either authored or reviewed and approved this content.