At Florida Coast Weight Loss Center, we are dedicated to guiding people toward long-term health and wellness. As experienced bariatric surgeons, we know that gastric sleeve surgery is a powerful tool, but we also give patients the support they need to make lifestyle changes and sustain their weight loss. Our bariatric surgeons have extensive experience in laparoscopic gastric sleeve procedures with over 4,000 performed. We are proud to help people live healthier lives with gastric sleeve in the Orlando, Jacksonville, and Daytona Beach area. 
What is Gastric Sleeve Surgery?
Gastric Sleeve surgery is a laparoscopic weight loss procedure that can help patients lose 60-70% of their excess weight. Often referred to as Gastric Sleeve Resection or Vertical Sleeve Gastrectomy (VSG), this is the most common bariatric surgery performed in the United States and it offers many benefits.1
How Does Gastric Sleeve Surgery Work?
This procedure involves removing part of the stomach (up to 80%). Gastric sleeve surgery is so successful because it not only limits the amount of food a patient can consume, it also affects the production of several hormones involved in controlling your body's weight set point and it changes your metabolic rate by reducing the production of ghrelin, which is known informally as the "hunger hormone".2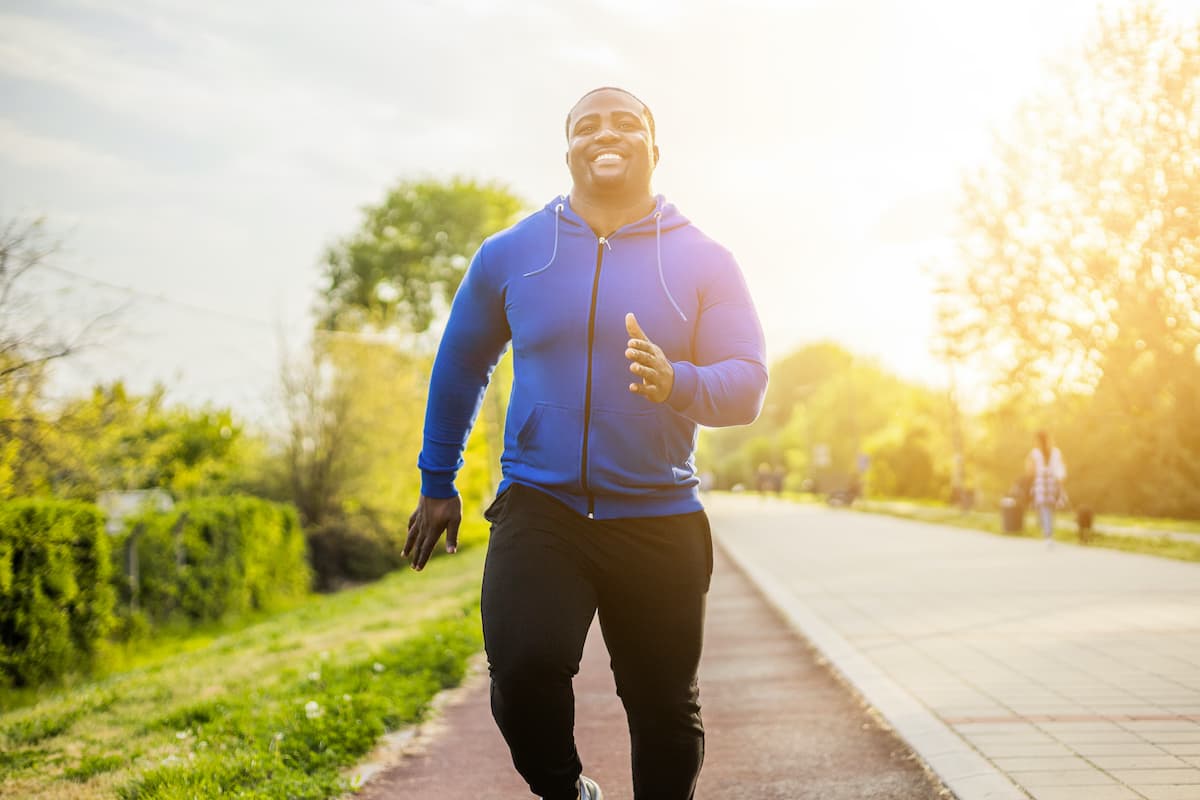 Am I a Good Candidate for Weight Loss Surgery?
As weight loss experts, we know that exercising and changing your eating habits isn't always enough to deliver the results you want. If you have struggled to lose weight on your own and your body mass index (BMI) is over 30, you may be a candidate for gastric sleeve surgery. Many people wait until they experience negative health effects from excess weight, but we encourage people to take control of their health as early as possible in order to experience an optimal long-term outcome.
The best way to determine if weight loss surgery is right for you is to schedule a consultation appointment, which will give you the opportunity to learn more about your options and get answers to any questions you have.
Benefits of Laparoscopic Sleeve Gastrectomy
The benefits of bariatric surgery procedures can not be overstated. In addition to losing as much as 50% of your excess weight in the first year to two years following the procedure, a gastric sleeve can achieve:3
Long-lasting weight loss
Enhanced quality of life
Increased confidence
Improvement or even remission of Type 2 diabetes
Improvement of other obesity-related health conditions, such as high blood pressure, sleep apnea, and joint pain.
Are You a Candidate for Our Weight Loss Programs?
Take our 60 Second Assessment
What to Expect From Gastric Sleeve Surgery
Every patient has a unique weight loss surgery experience, but at Florida Coast Weight Loss Center they all have one thing in common—we are with you every step of the way.
Preparing for Gastric Sleeve Surgery
The first step is a consultation appointment with one of our bariatric surgeons. From there, your pre-surgical plan will vary on a number of factors, including your current health and any prerequisites outlined by your insurance plan. Our team will be there to help you navigate any pre-surgical testing or dietary guidelines.
The Gastric Sleeve Procedure
Gastric sleeve surgery is an outpatient procedure performed with general anesthesia. The entire surgery typically takes about 45 minutes. During a laparoscopic procedure, your surgeon will begin with approximately five small incisions on the abdomen, then use a laparoscope (special surgical camera) and precise surgical instruments to dissect the tissues and remove the desired portion of the stomach.
Once part of the stomach has been removed, a narrow "sleeve" or "tube" will be left to process food. Unlike some bariatric procedures, the intestines are left intact in a sleeve surgery. In addition to a smaller stomach, the patient will immediately experience a positive change in metabolic and hormonal regulation.
Gastric Sleeve Recovery
One of the benefits of a laparoscopic gastric sleeve procedure is that most patients can return home the day of their surgery and recovery periods are relatively shorter and milder. Immediately following surgery, the patient will be on a clear liquid diet before moving on to pureed foods. Most patients are able to return to work and regular activities within one week.
Gastric Sleeve Follow-Up and Aftercare
Continued follow-up and long-term aftercare are critical to success following gastric sleeve procedures. That's why Florida Coast Weight Loss Center provides the Finish Strong Program, a comprehensive post-operative educational program that includes ongoing support and accountability.
The Finish Strong Program is based on the three pillars of health and wellness (nutrition, fitness, and lifestyle) and includes follow-up visits to identify any complications, adjusting medications as necessary, and monitoring for any mineral and vitamin deficiencies, as well as access to a holistic health and wellness team that includes a health coach, nutritionist, and personal trainer.
Calculate Your Body Mass Index (BMI)
BMI
Normal
Keep up the great work!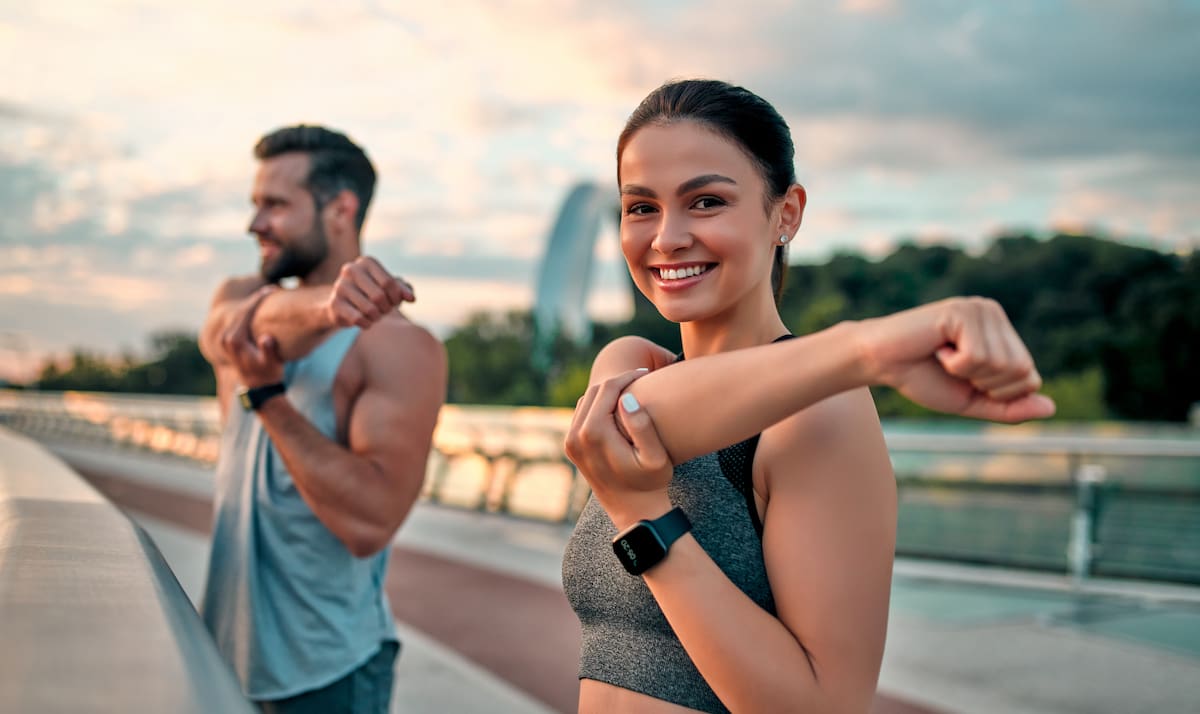 Gastric Sleeve Results
The average gastric sleeve patient on average loses as much as 65% of excess weight. Patients also enjoy a dramatic reduction in symptoms or resolution of obesity-related comorbidities such as:
Type 2 diabetes (75% of patients achieve remission)4
High cholesterol
Obstructive sleep apnea
High blood pressure (More than 70% of patients achieve full remission)5
Contact Florida Coast Weight Loss Center
You deserve to feel happy, healthy, and confident. Our experienced weight loss team is ready to give you all the support and tools you need to succeed. Contact us today to learn more about gastric sleeve surgery or to schedule your consultation appointment at our practice serving patients from Orlando, Jacksonville, Daytona Beach and nearby communities. 
Comparison of Surgical Procedures
| | | | |
| --- | --- | --- | --- |
| | Sleeve Gastrectomy | Gastric Bypass | Duodenal Switch |
| Invasiveness | Middle | Most | Most |
| Excess Weight Loss | 50-65% | 50-70% | 80-90% |
| Rate of Weight Loss | Faster | Fastest | Fastest |
| Complications | Occur Early | Occur Early or Late | Occur Early or Late |
| Adjustable | No | No | No |
| Reversible | No | Very Difficult | Very Difficult |
| Implanted Device | No | No | No |
| Hospital Stay | < 1 Day | 1 – 2 Days | < 1 Day – 1 Day |
| Time Off Work | 1 Week | 2 Weeks | 1 Week |
| US Track Record | Since 2000 | Since 1960s | Since 1950s |
| Anti Inflammatory | Ok | Not Ok | Ok |
| Follow Up | Least Frequent | More Frequent | More Frequent |
| Weight Regain | Yes | Yes | Less Likely |
| Convert Procedure to Another | Yes | Difficult | Yes |
Frequently Asked Questions About Gastric Sleeve Surgery
Does medical insurance cover gastric sleeve surgery?
Most insurance providers will cover some or all of weight loss surgery, however, navigating coverage details and requirements can be challenging. Our team has helped countless patients successfully obtain coverage through their preferred insurance provider. Use our free insurance check tool to find out more about your coverage options.
What if my medical insurance doesn't cover gastric sleeve surgery?
We're proud to partner with several medical lenders to give our patients an easy and affordable way to finance their weight loss surgery. Monthly payments make investing in better health possible even if you don't have insurance.
How much does gastric sleeve surgery cost?
For self-paying patients, gastric sleeve surgery starts at $9,800. At Florida Coast Weight Loss Center, we are dedicated to making sure better health is within reach for everyone. Our financing options for self-pay patients means that the gastric sleeve package is an all-inclusive price with monthly payments as low as $345 per month* through one of our financing partners.
*Monthly payment amounts are estimates based on the assumption that the patient finances the entire cost of the surgery with no money down. Prices subject to change without notice.
Is weight loss permanent after gastric sleeve surgery?
The gastric sleeve provides long-lasting results to patients that follow dietary guidelines and get regular exercise. Most patients show sustained weight loss five years following the procedure.6
Are there any risks or complications associated with gastric sleeve surgery?
As with any surgery, gastric sleeve procedures pose some potential risks including blood clots, infection, bleeding, heartburn, and in very rare cases, leakage along the staple line.7 Our experienced surgeons prioritize patient safety and will take every precaution to ensure your health and well-being.
What's the difference between gastric sleeve and other bariatric surgical procedures such as adjustable gastric band?
During gastric sleeve surgery, the size of the stomach is surgically reduced and the patient experiences a change in metabolic and hormonal function. In contrast, in a gastric banding procedure, a temporary band sections off a portion of the stomach, reducing the size of the section that holds food without any change in metabolic function. We have found that patients generally feel more satisfied with the outcome of a gastric sleeve procedure.
Will I develop GERD following gastric sleeve surgery?
While not all gastric sleeve surgery patients develop GERD, Florida Coast Weight Loss Center has developed a unique approach to reflux control—especially for those struggling with GERD after bariatric surgery. We're proud to have the only program in the region that utilizes the LINX device after the sleeve gastrectomy and our surgeons have the largest combined experiences with LINX after sleeve in the world according to Ethicon (LINX manufacturing company).
---
1Aminian A. Sleeve Gastrectomy: Metabolic Surgical Procedure of Choice? Trends Endocrinol Metab. 2018 Aug;29(8):531-534. doi: 10.1016/j.tem.2018.04.011. Epub 2018 May 24. PMID: 29804898.
2American Society for Metabolic and Bariatric Surgery. Sleeve gastrectomy. Available: https://asmbs.org/patients/bariatric-surgery-procedures#sleeve. Accessed September 9, 2020.
3 ASMBS. Bariatric Surgery Procedures. Available: https://asmbs.org/patients/bariatric-surgery-procedures#sleeve. Accessed April 1, 2022.
4 International Journal of Environmental Research and Public Health. Remission of Type 2 Diabetes Mellitus after Bariatric Surgery: Fact or Fiction? Available: https://www.ncbi.nlm.nih.gov/pmc/articles/PMC6747427/. Accessed April 1, 2022.
5 Hoyuela C. Five-year outcomes of laparoscopic sleeve gastrectomy as a primary procedure for morbid obesity: A prospective study. World J Gastrointest Surg. 2017;9(4):109-117. doi:10.4240/wjgs.v9.i4.109. Available: https://www.ncbi.nlm.nih.gov/pmc/articles/PMC5406732/. Accessed September 9, 2020.
6 UCLA. Gastric Sleeve FAQs. Available: http://surgery.ucla.edu/bariatrics-gastric-sleeve-faqs. Accessed April 1, 2022.
7 UCLA. Gastric Sleeve. Available: http://surgery.ucla.edu/bariatrics-gastric-sleeve. Accessed April 1, 2022.
The surgeons at Florida Coast Weight Loss Center have either authored or reviewed and approved this content.