Virtual Appointments for Weight Loss Surgery in Florida
The bariatric surgeons at Florida Coast Weight Loss Center are dedicated to supporting patients along every step of the weight loss journey. We understand that the first step of overcoming obesity—the consultation—takes dedication and commitment, and it can be a struggle for patients to make the time to come into the office. It can be even harder for our out-of-town patients who don't live in the Orlando, Jacksonville, or Daytona Beach area.
That's why we're proud to offer our local patients as well as those traveling from afar for weight loss surgery the benefit of telehealth appointments. These virtual appointments allow us to maintain personal connections with each patient in the most convenient and safest way possible from the comfort of their own home.
Benefits of Virtual Appointments For Bariatric Patients
Virtual visits to our bariatric surgery center have many benefits, such as being able to discuss weight loss goals and your general health from the comfort of your own home as well as:
Begin the weight loss journey with a personal initial consultation with a bariatric surgeon or weight loss specialist
Get answers to your medical questions
Review your test results
See your bariatric surgeon for follow-up after surgery
Ensure insurance requirements are met for preoperative visits
Receive nutritional education for optimal weight loss
Find support and accountability with members of your clinical weight loss team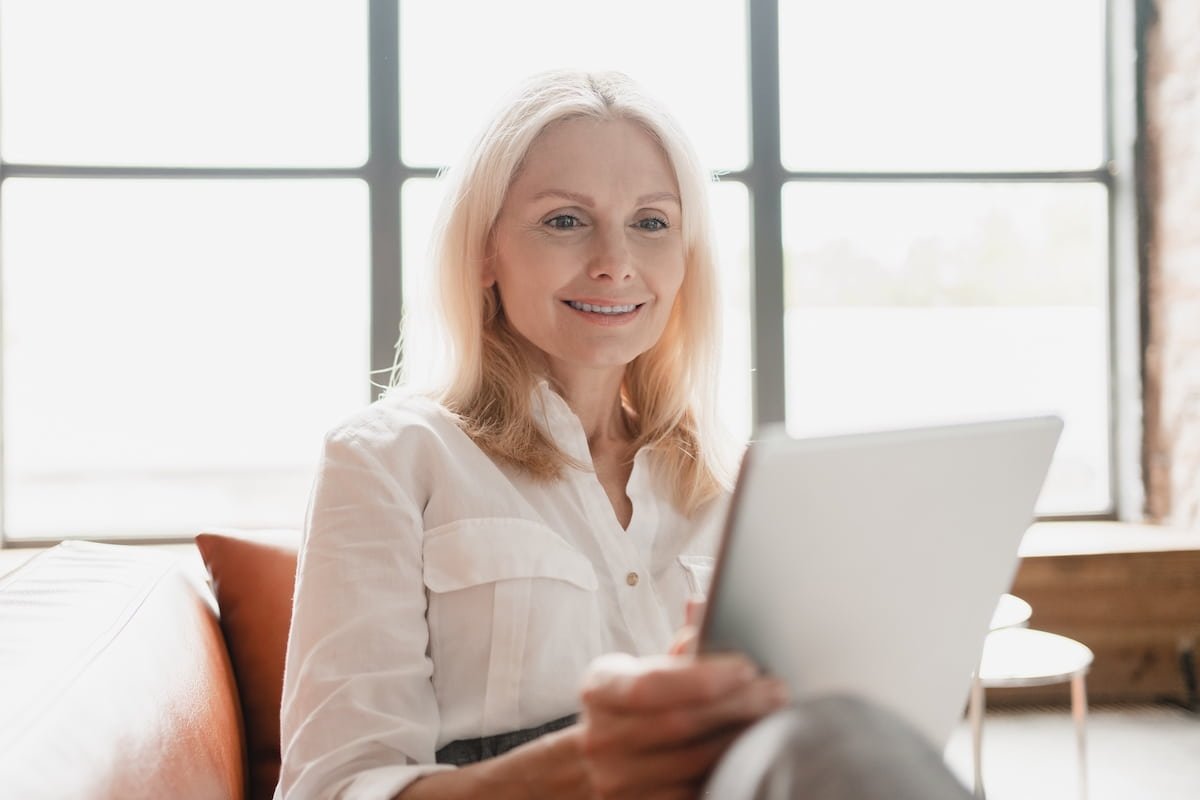 FAQs About Weight Loss Surgery Telehealth Visits
Virtual visits are new for many of our patients, so we've provided answers to Frequently Asked Questions below as an introduction to telehealth. Please feel free to contact us with any additional questions you have.
Will insurance cover telehealth visits?
Most insurance plans offer the same coverage for virtual visits as visits to our office.
Are telehealth visits only available to current patients?
We're happy to meet virtually with existing and new patients at Florida Coast Weight Loss Center. A virtual consultation is an ideal way for new patients to find out about weight loss surgery options, determine candidacy, meet our team, and learn about what makes our program unique.
Following your initial telehealth consultation, we'll work with your primary care provider and help facilitate the approval process with your insurance provider.
How do I attend my virtual appointment?
We make telehealth appointments as easy to attend as in-office visits with detailed instructions on downloading our secure app. We're happy to walk you through downloading and creating a patient profile on the phone if you need additional help navigating a new technology.
Will a virtual visit feel less personal?
Not at all! Creating personal connections with the clinical weight loss team is critical to our patients' long term weight loss success, and making it easier for patients to maintain those connections with telehealth options means patients are more likely to achieve their weight loss goals. Telehealth visits allow patients to conveniently speak with our team "face-to-face" in the comfort of their own home, when coming to the office is inconvenient or impossible.
Contact Florida Coast Weight Loss Center
Whether you're a current or prospective patient, we're happy to speak with you by phone, in a virtual visit, or at our Florida weight loss clinic. Please contact us if you have questions or would like to schedule a virtual appointment to learn more about weight loss surgery at Florida Coast Weight Loss Center. We are proud to serve patients from Orlando, Jacksonville, Daytona Beach, and beyond.
The surgeons at Florida Coast Weight Loss Center have either authored or reviewed and approved this content.