Meet Allen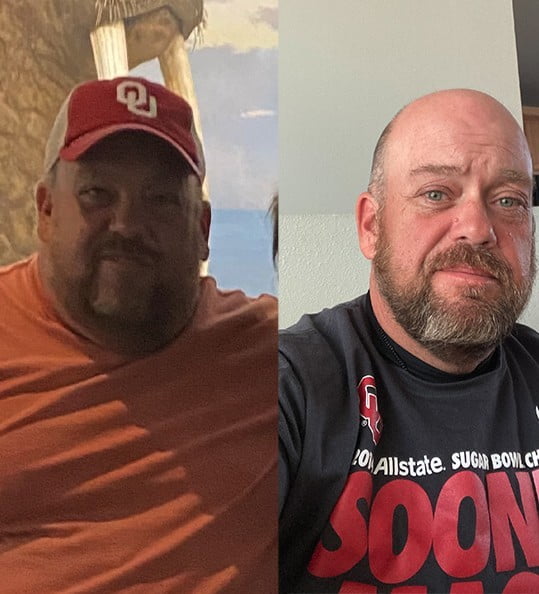 What was life like before bariatric surgery?
I was suffering from joint pain, especially in my knees and ankles. I was diagnosed with severe sleep apnea, and my energy levels were on "E" all the time. The biggest frustration and depression I had was from not being an active part of my family's lives. I rarely did anything with them, and when I was, it was just as a spectator. I felt like a ghost in my home most of the time.
---
If you put off the decision to come in for a long time, why was that? What kept you from booking a consultation?
I had considered it for years. I had several "successful" times of weight loss in my life. I would lose considerable weight, but I would always put it back on. When my insurance changed and covered the surgery, I jumped at the chance. I wish above all else that I had done it years earlier now.
---
What was it like to work with the team, from the start of your journey to today?
The team at pwlc is a fantastic group of people in all aspects, from the doctors to the office staff. I have never received the kind of medical care I have had there from any place I have ever been before or since.

---
What is your life like now? What's the #1 thing you love being able to do now?
My energy levels are twofold compared to the old me. My joint pain is gone. I sleep so much better. The biggest impact has been with my family. I coached my son's football team this year, would've been impossible before. We go on so many adventures now. I can't wait for spring and summer to get here to see what is waiting out there for us. I am living life now, not just existing!
---
I am living life now, not just existing!

Allen C.