Meet Cassie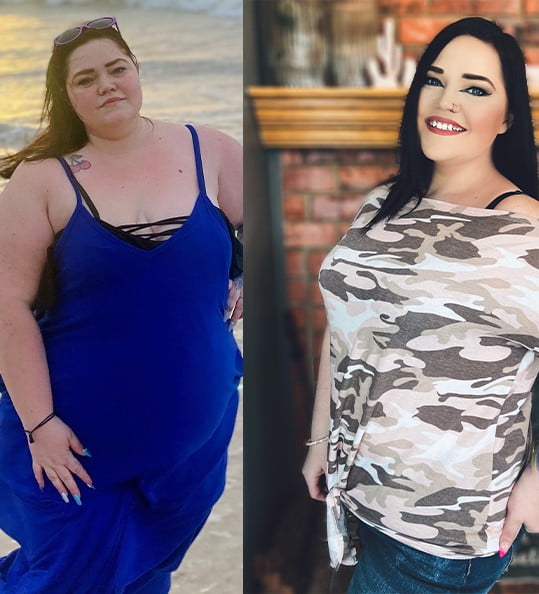 What was life like before bariatric surgery?
Before surgery, I had zero self-confidence. I cringed every time I saw a picture of me. I had gotten so heavy that walking just down the street my back would begin to lock up on me. This had made it very
hard to keep up with my three children. Even sleeping at night was very uncomfortable.
---
If you put off the decision to come in for a long time, why was that? What kept you from booking a consultation?
I had considered weight loss surgery for probably about 4 years.
---
What was it like to work with the team, from the start of your journey to today?
The team at the panhandle weight loss center was absolutely amazing. They made me feel validated and answered any and all questions I had with compassion and grace.
---
What is your life like now? What's the #1 thing you love being able to do now?
7 months since surgery I am now down 102 pounds and I have a ton of energy! I can walk, dance, run and slide down the slide with my kids. I have so much more confidence and am learning to fully love myself. This was seriously the best decision I ever made for myself.
---
I can walk, dance, run and slide down the slide with my kids.

Cassie M.