Meet Jennifer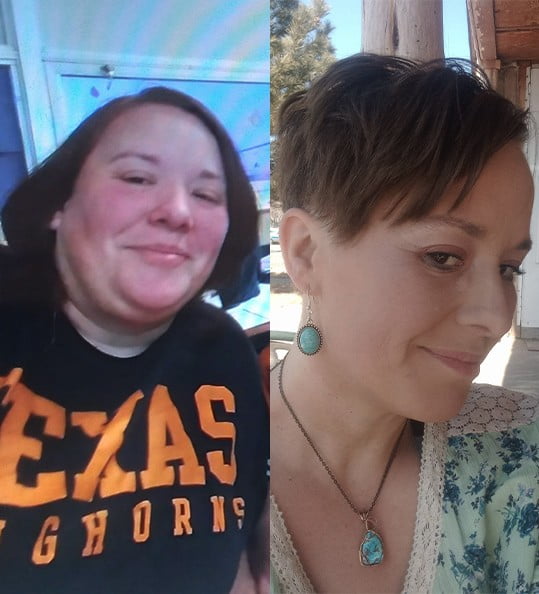 What was life like before bariatric surgery?
I have struggled with my weight for all of my adult life. It kept me from playing with my kids. I couldn't take them to the lake and play or hike because I was so out of shape. I had sleep apnea, and I had to use a CPAP. The final straw was when I took my daughter to Wonderland, and we tried to ride the Texas Tornado. I was too big to ride. I had to get off, and she had to ride alone.
---
If you put off the decision to come in for a long time, why was that? What kept you from booking a consultation?
I had considered it for two years, my dad had the surgery done three years ago, and he encouraged me to do it.
---
What was it like to work with the team, from the start of your journey to today?
They have been amazing. From the first visit, Dr. Bo made me feel comfortable and safe. They are kind and caring
---
What is your life like now? What's the #1 thing you love being able to do now?
I can play tag with my six-year-old son and not get out of breath. I can help my daughter practice softball. I can fit into shoes that are the right size. I wear a size eight, but I've had to wear a size ten because my feet were so fat. This is a small thing, but I can cross my legs I don't remember the last time I could cross my legs while sitting down.
---
I am able to play tag with my six year old son and not get out of breath.

Jennifer D.