Meet Laura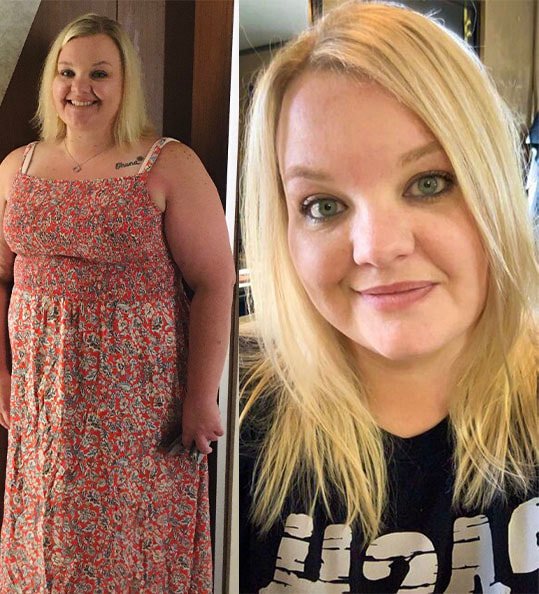 What was life like before bariatric surgery?
I tried so many diets! I spent all my life yo-yo-ing up and down with my weight. I have always struggled with depression and it would make it much worse when I would be unsuccessful with yet another diet.
---
If you put off the decision to come in for a long time, why was that? What kept you from booking a consultation?
As a nurse, I have never been a fan of elective surgeries. I was always hesitant about the idea of weight loss surgery. One of my best friends had the sleeve done in 2018 and as I watched her journey, I decided that maybe I would do the surgery, too, since she was so successful with it. I told her that I was thinking about it and asked what her regrets were about it. She said her only regret was that she didn't do it sooner. She has been my biggest support throughout my journey with the surgery and I'm so grateful for that.
---
What was it like to work with the team, from the start of your journey to today?
I'm only 3 months out, but I have been working with PWLC for 9 months now and I am so glad I chose this team for my surgery. They provide the best care! Everyone is so friendly and helpful and I highly recommend them to everyone that's looking into weight loss surgery.
---
What is your life like now? What's the #1 thing you love being able to do now?
I have so many more goals to meet, but I am proud to say that I have met my biggest goal! I have always wanted to be a night nurse and now, after 13 years of being a nurse, because of this surgery, I gained enough confidence to chase that dream and am currently working at my dream job! I have lost 43 pounds and feel better than ever! I am looking forward to meeting all of my other goals in life!
---
I have been working with PWLC for 9 months now and I am so glad I chose this team for my surgery.

Laura