Meet Jericha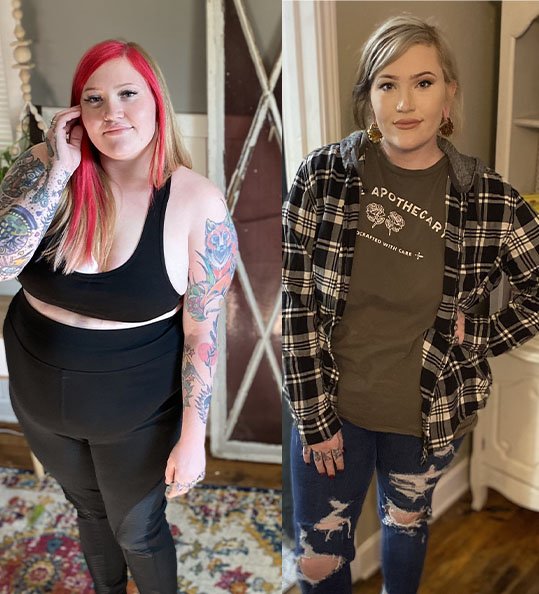 What was life like before bariatric surgery?
I had surgery 3 days before my 26th birthday. At 25 I couldn't keep up with my kids and struggled with so much body pain after working all day in the salon. I was 244 pounds and miserable.
---
If you put off the decision to come in for a long time, why was that? What kept you from booking a consultation?
I learned about the procedure after having my first son. I have wanted it for 5 years but wanted to be sure I was done having children and had exhausted all of my options when trying to lose weight.
---
What was it like to work with the team, from the start of your journey to today?
Dr. Schneiderjan was absolutely amazing! He prayed for me before surgery and it came and went without fear. I had a great experience.
---
What is your life like now? What's the #1 thing you love being able to do now?
I love being able to just go through life without pain. Jumping on the trampoline with my kids is something I have loved being able to do.
---
Jumping on the trampoline with my kids is something I have loved being able to do.

Jericha