Meet Jeffrey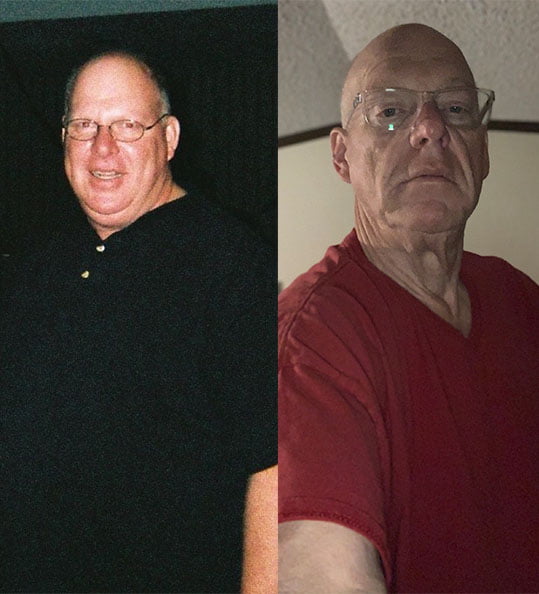 What was life like before bariatric surgery?
I was out of energy fast my knees hurt all the time and I had back pain a lot. Type 2 diabetes & high blood pressure.
---
If you put off the decision to come in for a long time, why was that? What kept you from booking a consultation?
I had heard some bad stories about weight loss surgery.
---
What was it like to work with the team, from the start of your journey to today?
Great, Dr. Bleu and staff are real pro's. Covid postponed surgery twice but Piper kept me informed after surgery. I've have only had phone visits but all my questions have been answered.
---
What is your life like now? What's the #1 thing you love being able to do now?
I have no more knee & back pain I sleep much better. I'm almost off all my meds. I can go up and down stairs without being out of breath. The day of surgery May 27, 2020 I weighed 370lbs. Now I'm 239 lbs. and I can do anything.
---
The day of surgery May 27, 2020 I weighed 370lbs. Now I'm 239 lbs. and I can do anything.

Jeffrey