Meet Brandi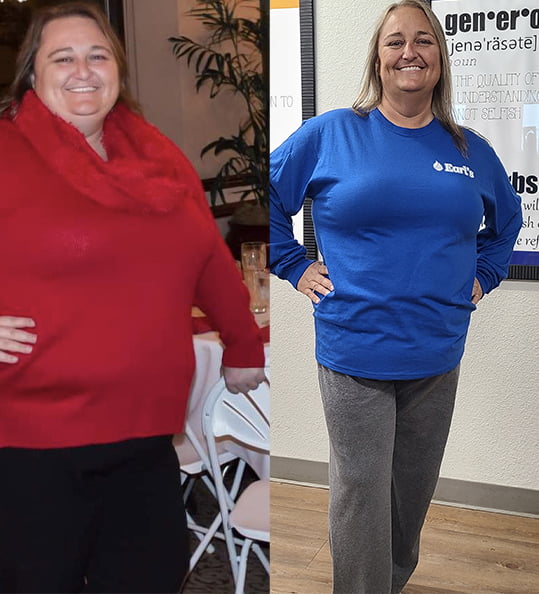 What was life like before bariatric surgery?
Being "morbidly obese" kept me from doing LOTS of things! Playing with my son, my nieces & nephews, riding rides at an amusement park or the fair! My biggest frustrations were being tired all the time, not wanting to do anything but sleep, or not being able to go to a store of my choice, and buy an outfit because they didn't have my size. For years I suffered from infertility and PCOS.
---
If you put off the decision to come in for a long time, why was that? What kept you from booking a consultation?
I had talked with my husband for several years before deciding to pull the trigger and have the surgery done! I finally got so tired of being tired and not being able to do anything or go anywhere without having to sit down and catch my breath several times before getting where I was going!
---
What was it like to work with the team, from the start of your journey to today?
The team at PWLC has changed my life!! I would do it ALL over again if I had to! They made the process so quick and simple! I have not had any major issues or complications! As of right now, I am 6 months out and down 85lbs! I have told everyone I know about how amazing the PWLC team is!! Thank you ALL!!!

---
What is your life like now? What's the #1 thing you love being able to do now?
My life after surgery has been amazing! I can get up and go and not have to worry about how far we are walking or are their stairs! I can do anything I want! I can't wait until I go to an amusement park and I am NOT told "ma'am we are not able to let you ride because the restraint won't latch" or I do not have to worry about a seat belt sitting on an airplane!! I will probably cry when these things do happen!
---
My life after surgery has been amazing!

Brandi