Meet Amanda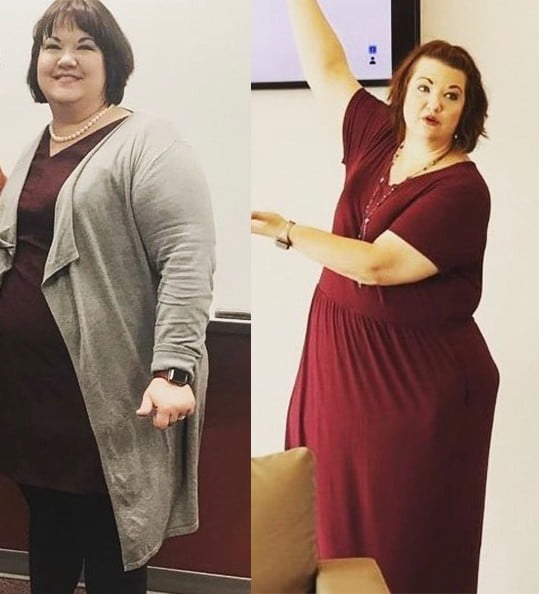 What was life like before bariatric surgery?
I was so large that I had no energy at all. I was also afraid of my size and taking up space. I would always be cautious of sitting in chairs, and being on a ride with my kids was out of the question. I wasn't able to live life WITH my kids. I was a bystander on the sidelines. Not only that, but I would slow them down. I wanted to be able to do things WITH my family. I also had developed Type 2 Diabetes, high blood pressure and my cholesterol was high. These are things I saw my dad go through and I was frustrated I was repeating that history.
---
If you put off the decision to come in for a long time, why was that? What kept you from booking a consultation?
I thought about it for a very long time – maybe even a decade. There were several barriers. I was concerned about the cost. However, I was also worried about dying in surgery and my kids losing me to what they would view as an elective procedure. I finally decided to go for it when I found out my insurance would cover most of it, and that if I didn't take action my kids would lose me due to poor health.
---
What was it like to work with the team, from the start of your journey to today?
They have been consistently amazing. From the very first email checking out my insurance benefits and my first consultation with Dr. Neichoy to now 6 months out, I have always been happy to interact with the team. I never hesitate to call or reach out. I know the entire team cares about what they do and the people they serve. You can just feel that there and I've never experienced anything quite like it.

---
What is your life like now? What's the #1 thing you love being able to do now?
I can keep up with my family! I can ride a bike, go on rides, take a hike, and swim! I don't just sit on the side and watch. I can be interactive. I have more energy, and I don't feel sick. My 10-year-old actually told me that I don't look sick anymore. Wow! I have always loved to swim, and I am now swimming 500 yards or more a night several times a week. I never dreamed I'd be a "swimmer" but I love it. I have lost 100 pounds, about the same weight as my 10-year-old!
---
I have more energy, and I don't feel sick.

Amanda