Meet Terri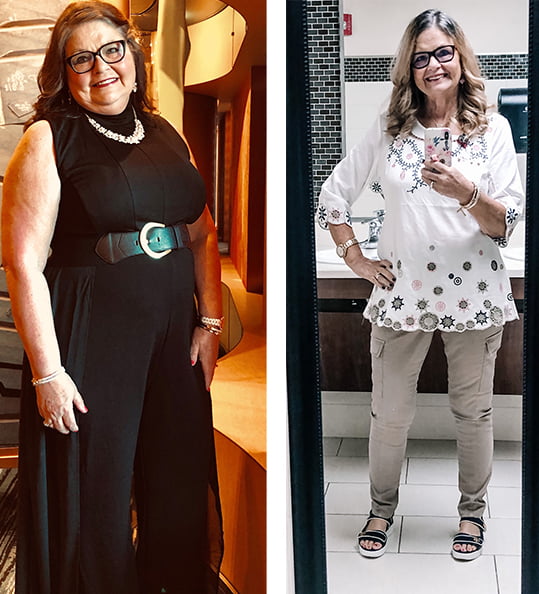 What was life like before bariatric surgery?
I was miserable. I had no energy at all. I got winded without doing much. I couldn't keep up with my grandchildren and I felt horrible about my appearance which led to more isolation.
---
If you put off the decision to come in for a long time, why was that? What kept you from booking a consultation?
I knew what would be involved and the one thing that kept me from proceeding for a long time was the fact I had to give up carbonated beverages. After a while though I realized a fizzy drink is not worth my life and living my best life was maybe even better without a fizzy drink.
---
What was it like to work with the team, from the start of your journey to today?
It has been amazing. Everyone from the people in the billing office to Dr. Bleu himself has been wonderful to work with. It is so nice to have all of the specialties under one roof.
---
What is your life like now? What's the #1 thing you love being able to do now?
My life is amazing! I feel great and I look pretty good as well (even if I say so myself). I'm down 88 pounds and 10 sizes. I am working on running a 5K now. Before I couldn't even consider walking one. I have energy and I can keep up with the grandkids now. I feel like life just took a curve and it's on a much better road now than it was before. 
---
I feel like life just took a curve and it's on a much better road now than it was before. 

Terri F