Meet Robyn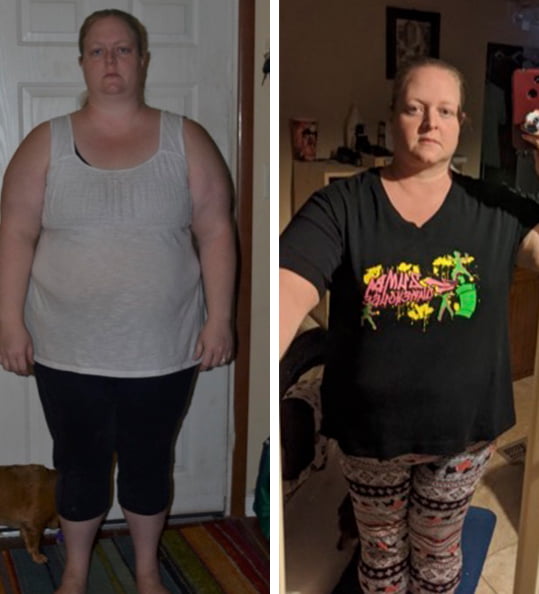 What was life like before bariatric surgery?

Life before bariatric surgery had gotten rough. I was diabetic, had migraine headaches, blood pressure issues, no energy, I was tired all the time, and about to be placed on cholesterol medication. I didn't like shopping for clothes. With all the weight, I had difficulties with mobility. I was using a cane to keep from falling. Gardening, washing vehicles, staying outside for any length of time. I had tried everything to lose weight but would gain it all back plus five to ten pounds more.
---
If you put off the decision to come in for a long time, why was that? What kept you from booking a consultation?
One reason that I put off any type of surgery was that a friend of ours had had gastric bypass and it almost killed him. Another reason was, I kept being told that surgery was the "easy way out". The cost was a big factor as well. Up until the time I had surgery, we didn't have insurance or any way to pay for it.
---
What was it like to work with the team, from the start of your journey to today?
My first consultation with Dr. Bo Neichoy was great! He explained the pros and cons and made sure that I understood. He answered my questions and didn't hesitate at all. The nurses and staff are wonderful people who make you feel that they care and are willing to help at any given time. If they don't know an answer to a question, they find someone in the office who does. It's nice to feel like you are more than just money to the staff and doctors…that they do care about their patients.
---
What is your life like now? What's the #1 thing you love being able to do now?
While I am only six months out from surgery, I have lost 46 pounds, I've taken three 30 gallon bags of clothes to charity, and my clothes are getting smaller. I love having more energy to do household chores, to exercise, to work in our garden, and I enjoy being able to move without a cane. No more diabetes and blood pressure medication, cholesterol is down (without medication) and my headaches are few.
---
I love having more energy to do household chores, to exercise, to work in our garden, and I enjoy being able to move without a cane.

Robyn T