Meet Richard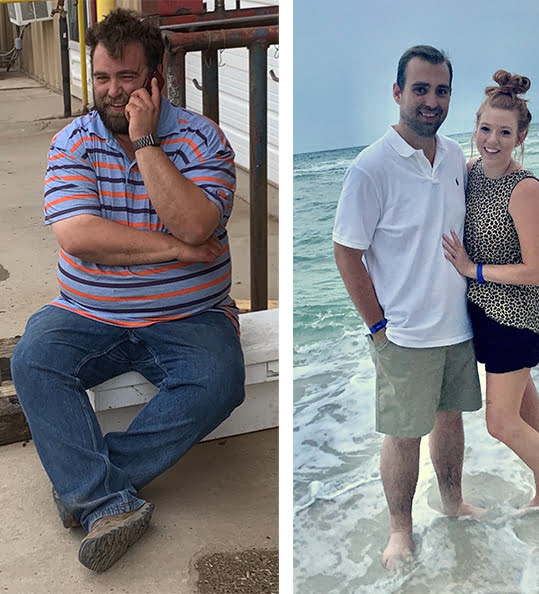 What was life like before bariatric surgery?
Before surgery I couldn't sleep for a full night, I would wake up short of breath every 2 hours. The next day I would fall asleep at work or even while I was driving. The day I decided to go for it my wife and I took our two sons, ages 5 and 3, to Wonderland. My oldest wanted me to ride the rainbow with him, but when the restraints came down they did not go over me. As I got off of the ride and had my wife go with my son I knew that was the end of my excuses and the next chance I had I would schedule the consultation.
---
If you put off the decision to come in for a long time, why was that? What kept you from booking a consultation?
To be completely honest, we lost my granddad and my dad's best friend to complications of bariatric surgery. This resulted in a lot of fear on my part but even worse was the feedback I would get from my parents when I talked about it. I was worried that I couldn't make a decision that could mean me not being there for my young family that needed me, until I realized that not doing anything would put me at the same risk of not being there when they needed me.
---
What was it like to work with the team, from the start of your journey to today?
Everyone at Panhandle Weight Loss is AWESOME!!! There were so many things that put me at ease during the period of time leading up to my surgery that 99% of the fear I had was gone. I don't know how I could have ever lost as much weight as I have without Dr. Neichoy and his team!
---
What is your life like now? What's the #1 thing you love being able to do now?
I'm a completely different man. I have a newfound confidence that I haven't had since my early twenties and I don't stress about being the biggest person in the room anymore, which used to keep me from participating in very many social opportunities. The number one thing I love being able to do is go with my wife and kids, whether on a walk or to the playground or what have you, and be able to keep up, not lagging behind or having to take a break every 5 minutes.
---
I'm a completely different man. I have a newfound confidence that I haven't had since my early twenties.

Richard M