Meet Remington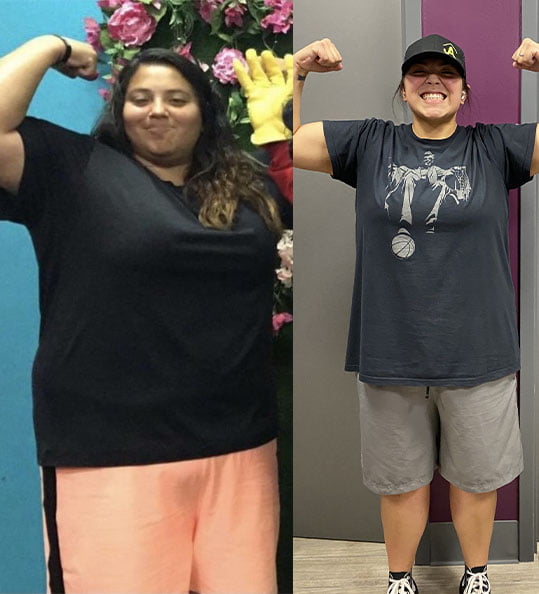 What was life like before bariatric surgery?
My weight put a stop to a lot of things in my life. From being able to enjoy and do my job well, not being able to stand longer than a couple of minutes at a time. I never had any energy, my mind always foggy. I had so much I wanted to do, but never the strength or drive to.
My biggest frustration was never being able to find clothes or having to order online because they never had my size. I always had to try and find the most approachable worker and ask what the biggest size they carried in a store. It was so devastating and embarrassing.
Fortunately I did not have any medical problems.
---
If you put off the decision to come in for a long time, why was that? What kept you from booking a consultation?
I felt that it was taking the easy way, that I didn't put in the work and wouldn't be proud of how I got where I wanted to be. I was not educated or informed.
---
What was it like to work with the team, from the start of your journey to today?
They were awesome! They made sure that your success was priority. They give every tool you need to start the life that you have always wanted.
---
What is your life like now? What's the #1 thing you love being able to do now?
There are so many things, but my favorite feeling myself again. Having a clear mind and understanding of how to constantly improve who I am. I am at my healthiest than I have ever been, actively going to the gym and continuing to choose a positive direction for myself.
---
I am at my healthiest than I have ever been, actively going to the gym and continuing to choose a positive direction for myself.!!!

Remington