Meet Haley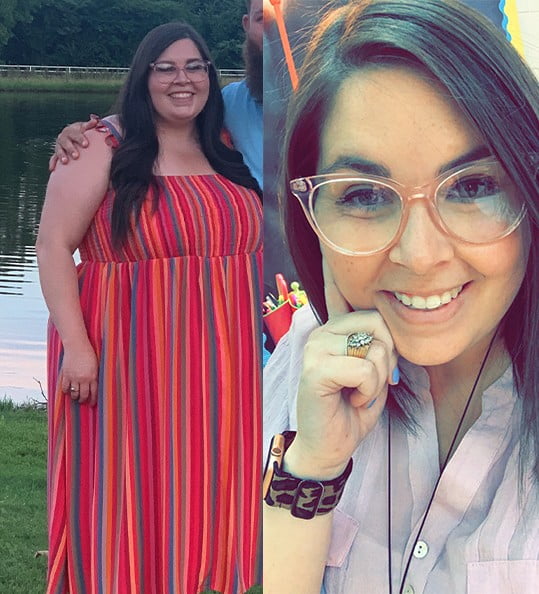 What was life like before bariatric surgery?
Before surgery, I suffered from chronic migraines and heartburn. I was exhausted every day and felt like I had to nap after work to be able to do anything at home. I couldn't keep up with all the activities my husband enjoys, like hiking and being outdoors. I had to shop at specialty stores to get my clothing, which always seemed to cost double the price of normal-sized clothes. I hated going out because I felt embarrassed by my size and thought for sure people were judging me.
---
If you put off the decision to come in for a long time, why was that? What kept you from booking a consultation?
I had thought about it for over a year before deciding to set up an appointment. I made that decision because I was worried about what others would think of me. I thought people would see it as me taking the easy way out. I finally decided to go for it because I knew I eventually wanted children and to be healthy before attempting pregnancy.
---
What was it like to work with the team, from the start of your journey to today?
The team at Panhandle Weight Loss Center has been nothing short of amazing. They have been there from day one and continue to give that same support six months later. I have never once felt less than when I talk about my struggles with them. They always encourage me to continue and guide me in making the best choices for my new lifestyle.
---
What is your life like now? What's the #1 thing you love being able to do now?
I now can work all day and not feel completely exhausted. I have more energy to do things after work and on the weekends. I am finally able to keep up with my husband on the trails. I am also completely off my migraine and hurt burn medicine.
---
I now can work all day and not feel completely exhausted.

Haley